About
This collaborative project was established in October 2015 with support from ERASMUS+, and aims to share resources and knowledge to develop best practices and increase female representation in political life.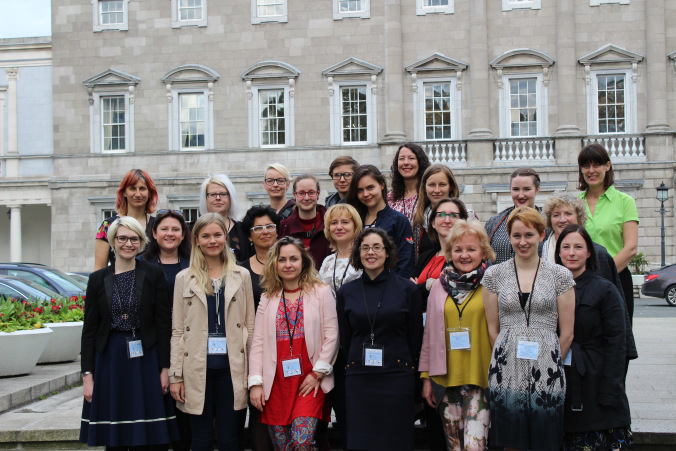 GEPLE: Gender Equality Political Leadership Education
Groups from across Europe, and one partner from the United States, have come together to share their knowledge with each other and create best practice for achieving the goal of gender parity in politics. The partners are:
• Active Women Association (Poland)
• BRAND-SOFI (Finland)
• Forum 50% (Czech Republic)
• Towarzystwo Edukacji Antydyskryminacyjnej (Poland)
• Vote Run Lead (USA)
• Women for Election (Ireland)
The GEPLE Online Platform
An online platform is being developed by the project partners, and will act as platform for exchange of information and cooperation between the partners as well as transfer of knowledge for those whom the project's findings would be beneficial. The aim is to create a resource hub that would help all those seeking to promote equal representation of women and men in politic life across all nations.
The platform will contain, amongst other elements, a research database, shared learning videos, interactive research development, blog posts on relevant issues, and discussion forums.